http://www.youtube.com/watch?v=B_HZ3exrEOs&feature=related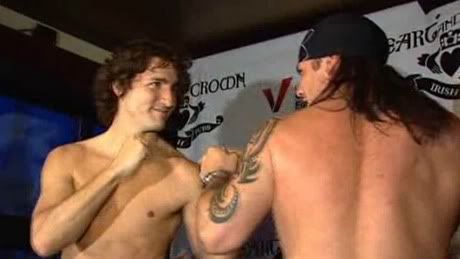 Justin`s father, long-serving Liberal prime minister Pierre Trudeau, ensured his son had some boxing lessons. But his 37-year-old opponent is three years his junior, has a black belt in karate and served in the Canadian Forces.
Those stats made Brazeau a three-to-one favourite at online betting site Bodog.com.
The fighters' trash-talking skills may be honed from their political fights, but with the gloves on, those rhetorical skills are of little use. My bets are that Justin will eventually become Prime Minister when those pretty curls get silvery

The fight used Olympic rules. Each fighter outfitted with headgear, a mouth guard and 10-ounce gloves.
All proceeds went to cancer research.