I had to share this catch from Blue Jays' Kevin Pillar. Note the following:
His ability to track the ball to his left.


.

His awareness of the wall to the right.


.

His awareness of the need to elevate.


.

His explosiveness.


.

The whole body coordination and athleticism during the catch.


.

The cat-like landing. (I try teaching this art. It spares the joints.)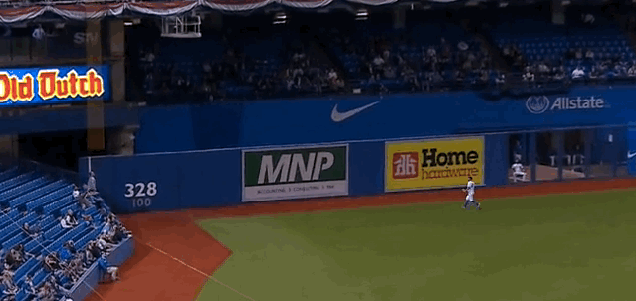 As a former outfielder I made some very fun running, over-the-shoulder catches. I've never made one like this. I covet!
This is reminiscent of scenes from Nature.
- Bill