A soccer corner kick is another way of restarting a soccer game. It is also a very good scoring opportunity; in fact, many goals are scored from this type of kick.
A soccer corner kick will be awarded to your team anytime an opponent player kicks the ball over the goal line on their side of the field ...
(either the ball is rolling on the ground or flying in the air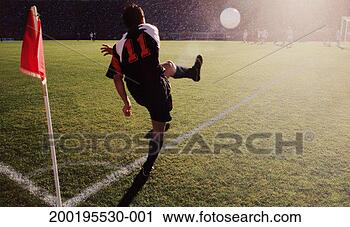 No offside applies.
Later I will post rules of the free kick and penalty kick.
If you want to enjoy the world cup around the corner....be sure to understand these simple rules.
And hopefully we will have a good Uechi soccer match at camp.
BTW...look at the kicking mechanics of the soccer player and you will understand why they are such powerful kickers.