Really cheap, really great for beginners or those who want something softer than wood wrapped with cotton rope.
I can't claim credit for the invention -- I read the description on another website. However, I have to say I'm pleased with the final product.
Supplies: Newspaper and Duct Tape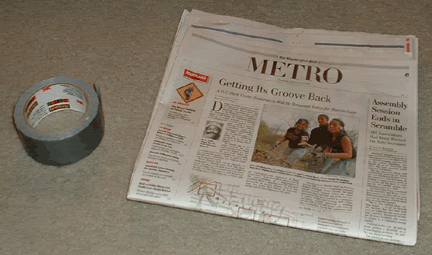 Step 1: tightly tightly tightly roll first section of newspaper
Step 2: When you're about 1/5 or less down the page - add the next section. Thinner sections work better than thicker ones.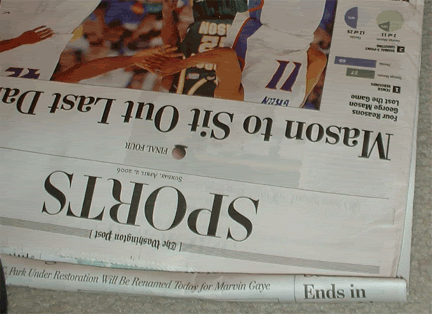 Step 3: Keep adding sections until your roll is the right thickness that you can still hold in it easily your hand.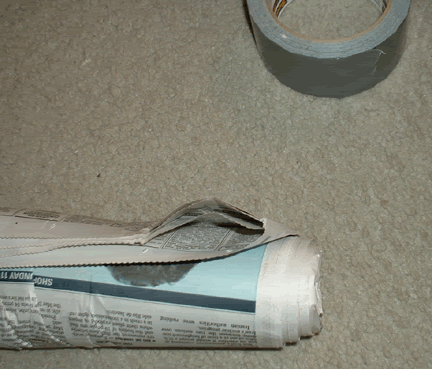 Step 4: Start wrapping with duct tape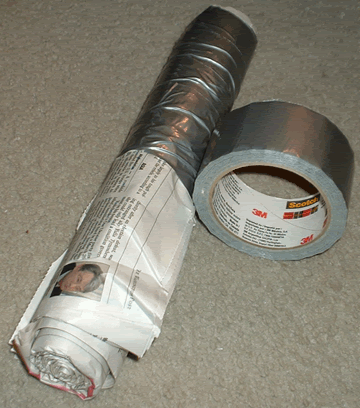 Step 5: Once you wrap up one way, wrap back down the other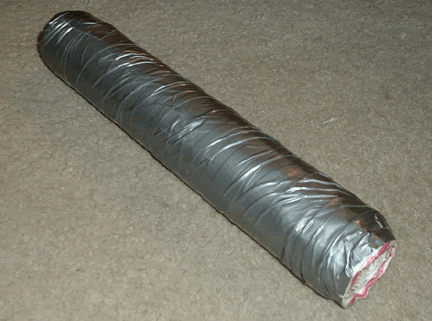 Step6: Start conditioning!